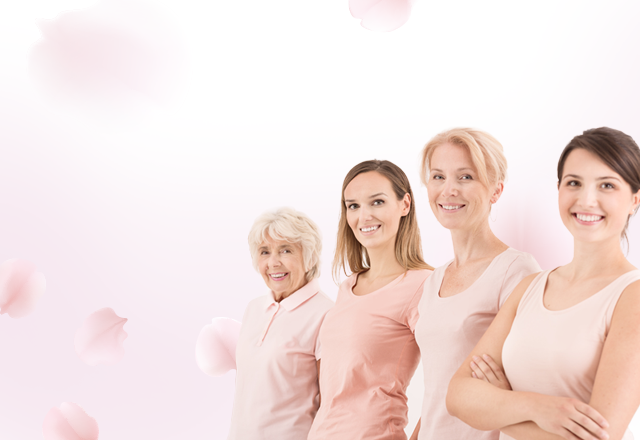 Daily facial skin care should begin with thorough make-up removal and toning. In the morning and in the evening, your skin needs to be thoroughly cleansed and supplied with the necessary active ingredients. What to do to additionally support her in maintaining a youthful appearance?
Make-up removal – essential role in proper care
The key element of any care is skin cleansing. Especially in the period of hormonal changes – during and after menopause – the skin may show signs of hypersensitivity, it may become drier and less nourished. It slowly loses its elasticity and firmness, and wrinkles and discoloration begin to appear. Incorrect make-up removal may significantly deteriorate the condition of the skin. One of the negative effects will be an increased tendency to pollution, blackheads and hypersensitivity. It is extremely important to cleanse the skin with delicate preparations based on delicate washing substances that additionally support the sensitive skin from additional damage. Removing makeup twice a day will allow you to:
– remove colored cosmetics and face cream,
– wash off the impurities accumulated during the day / night (sebum, dust, sweat),
– prepare the skin for the application of further cosmetics (cheese, creams, oil),
– prevent clogging of the pores of the skin, the appearance of pimples and blackheads,
– prevent faster skin aging,
– restore the skin's proper pH,
– refresh, moisturize and brighten the skin of the face,
– provide the skin with supporting active substances.
Phytohormonal skin supplement for women undergoing hormonal changes
The latest line of ARKANA – Woman Definition is a phytohormonal skin supplement that should enter the canon of conscious care supporting the preservation of youth and health of every woman, especially after 40 years of age. It slows down the processes of endogenous skin aging associated with the decrease in estrogen levels, intensification of glycation processes and oxidative stress. The main ingredients of the line are Phytogen – a complex of plant extracts rich in phytoestrogens that prevent loss of elasticity and delay the aging process, and Feminage ™, created especially for mature skin of women, supports the integrity of the skin thanks to its anti-glycation and antioxidant properties. A synergistic combination of rice, raspberry, rose and blackcurrant oils nourishes the skin, provides vitamins and strengthens the protective barrier.
Home phytohormonal skin supplementation
As the first step in home care with Woman Definition products, ARKANA specialists propose Woman Definition Blooming Foam and Woman Defintion Essence Water. The products have an extremely delicate formula and a pleasant floral scent. They are characterized by the innovative ingredients – Phytogen and Feminage ™, which help in reducing skin changes related to hormonal skin aging. The composition of Woman Definition Essence Water also includes vitamin C, known for its antioxidant and brightening properties. The inclusion of Woman Definition Blooming Foam and Woman Definition Essence Water will prepare your skin for the remaining care steps so that the cream applied to the skin works as the best phytosupplement for your skin.