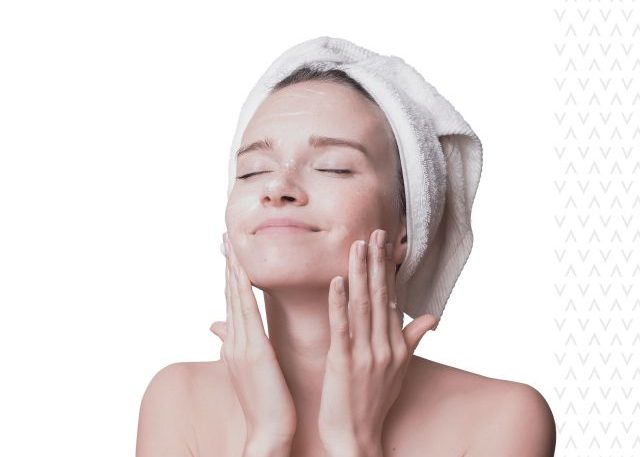 Exfoliation of the epidermis is a very important stage in face care. Regular and conscious action contributes to keeping the skin in good condition. However, how to choose the right peeling so that skin exfoliation is not only effective, but also safe?
Exfoliation of epidermis
The epidermis is the top layer of the skin, about 2mm thick. It consists of 5 layers: horn, light, grainy, spiny, basal. It is the stratum corneum, which means it sheds dead cells from its surface, creating, often unsightly, "dry crusts". Dead epidermis cells also clog the sebaceous glands, which in turn leads to their "blockage" and the formation of blackheads, followed by inflammation. The process of keratinization of the skin takes about 28 days, so it is very important to regularly, mechanically or enzymatically support the cleansing of the skin and select the appropriate exfoliating epidermis peel. Peel should support your care at least once a week. Adequate, daily skin cleansing is equally important. It is an inadequately cleansed face with make-up or cosmetics as well as calloused epidermal cells that contribute to the formation of blackheads and inflammation.
Benefits for the skin
Removal of accumulated dead epidermal cells
Unblocking skin pores
Supporting skin microcirculation
Stimulation of collagen and elastin production
Smoothing out fine wrinkles and scars
Eliminating shallow pigmentation changes
Preparation of the skin for better absorption of active substances from cosmetics
Skin support between treatments in the beauty salon
Which one to choose?
If your skin is: dry, sensitive, thin, vascular, or with active inflammation – choose a delicate enzymatic peel – Enzymatic Peel.
Thanks to the content of natural enzymes (substances dissolving dead epidermis cells) from papaya, pineapple and mango – it exfoliates the epidermis without rubbing and does not irritate even the most sensitive skin. It is enough to apply it to the skin for 15 minutes, then moisten your face with water and gently massage the skin. After that, wash off with warm water.
For thick, contaminated, combination skin, with no active inflammation, with loss of elasticity and wrinkles, we recommend Crystal Peel.
It is an alternative to microdermabrasion, exhibits dual activity – chemical and mechanical, thanks to the use of exfoliating active ingredients: corundum and salicylic, almond and azelaic acids.
28D Flower Peel
You can also have a progressive exfoliating treatment overnight with 28 D Flower Peel. It is a gel peeling containing up to 20% Acid Flower – a source of natural AHA, BHA and AKA acids from hibiscus flowers, jasmine, daisies and meadowsweet. Used as a night care for 28 days, it regulates the exfoliation of the epidermis, which in turn leads to smoothing and brightening of the skin. For sensitive skin, it is recommended to use it every 2 days.