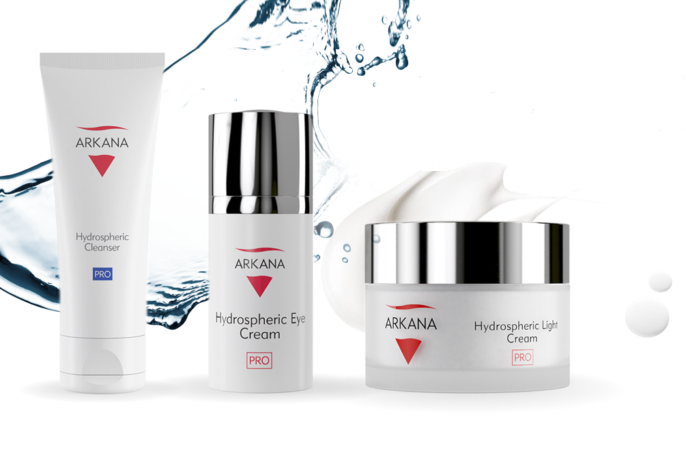 Spring! You… and your skin have been waiting for it throughout the winter! Dry, grey and devoid of glow – your skin needs special attention right now! It is definitely time to focus on moisturization, so it is time for a "cosmetic sip" of water for your beauty!
Spring cleaning for your skin
Recent winter months, low temperatures, wind and frost have undoubtedly weakened the natural defence mechanisms of your skin. As a result you end up with damaged and weakened lipid layer, which is not able to handle excessive water loss. Irritated, dried and sometimes even cracked skin is definitely not the "looks" you are dreaming of this spring.
No need to worry. We know an effective and pleasant way of nourishing skin quickly and adding glow and freshness.
Water as the source for beauty
Did you know that skin, just like the entire human organism, needs water to function properly? An appropriate level of its moisturization makes it nourished and oxygenated, which translates into radiant and young appearance and, most importantly, prevents drying of skin. You need to help your skin by properly caring for it.
To this end, the Hydrospheric Therapy cosmetic line and a professional treatment carried out in a professional beauty salon will be necessary. The unique moisturizing line includes as many as 6 products containing the following main and most important ingredients:
HydraSynol™ Doi, facilitating the transport of water to deeper skin layers and supplementing water deficit throughout its thicknes. It is responsible for improving skin tautness and strengthens the protective barrier weakened during winter.
Glycohyal LW, innovative low molecular weight hyaluronic acid, which, thanks to its structure, penetrates deep into the skin ensuring rapid moisturizing this way.
The Hydrospheric Therapy line is designed for both women and men. It provides complex care including moisturizing and cleansing cream, tonic, light day cream, intensive moisturizing cream for extremely dry and dehydrated complexion, moisturizing cream for the eye area, i.e. an area exceptionally sensitive to the effects of external factors, and mask facilitating the transport of water to skin cells. We recommend that you enrich this set with enzyme peel with gel consistency, which removes dead epidermis cells, thus allowing active ingredients to penetrate into deeper skin layers.
Lovely fragrance, pleasant consistency and, most of all, effects you will feel and see quickly. Add moisturizing dermocosmetics to your necessary care products. Moreover, go one step further and, apart from domestic care with the help of Hydrospheric Therapy, arrange with your favourite Arkana Beauty Salon to undergo a treatment which will restore glow, smoothness and beautiful and radiant appearance to your complexion.
Do not ignore your skin needs! Summer is ahead and so is the next challenge for your complexion. Intensive sun and higher temperatures will additionally dry your skin. So, spring is the best time to restore balance disturbed after winter and prepare your complexion for summer sunbathing.