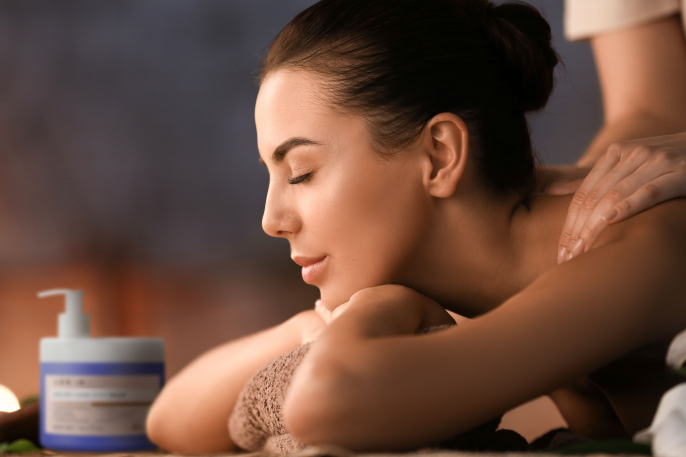 Body Architect line – holistic therapy aimed at modeling and rejuvenating the figure that meets the needs of every modern woman, regardless of age. Instant Body Lifting is a real gem among the proposed treatments. See why it is worth it to enter the permanent canon of treatments in your beauty salon.
Firming the body
Instant Body Lifting is a strongly firming body treatment inspired by the face lifting treatment. It's recommended for all skin, especially mature skin in need of rejuvenation, with loss of elasticity and firmness. It can be a support during a reduction diet and playing sports. It can be successfully recommended to skins of all ages in a full-body treatment – it firms the abdomen, thighs, buttocks, breasts and even the skin of the hands.
The power of active ingredients
The products used for the treatment are based on the GABA neurotransmitter and Instalift ™ Goji. Due to the content of GABA (gamma-aminobutyric acid), the treatment can be called not only firming, but also relaxing. GABA is known for its muscle relaxing properties. Thanks to its small molecule, it quickly penetrates the skin, connecting with the receptors present in the skin, muscles and the nervous system, relaxing the skin and muscles, which immediately results in smoothing and firming the skin. In addition, it also repairs cellular damage, influences the synthesis of hyaluronic acid and collagen, and smoothes and firms the skin.
Instalift ™ Goji contains glycopeptides from goji fruit. Creates a lifting mesh on the skin. Firms and smoothes the skin, and also stimulates collagen synthesis. GABA and Instalift ™ Goji work synergistically with each other.
Treatment in beauty salon
You can easily promote the treatment as an "iron" that presses the skin while relaxing tense muscles. The first step in the treatment is to perform a body peeling with the Smoothing Scrubber. Thanks to the content of sugar and cranberry seeds, it effectively removes callous epidermis and stimulates blood circulation. An additional advantage is its non-sticky formula and a floral fragrance. After washing, it does not leave a greasy film, which could block the absorption of active substances. Subsequently, Neuro GABA Body Serum-Mask is applied – a preparation with a unique gel formula that creates a thin tightening film on the skin. Instantly lifts and smoothes the skin. Optionally, you can perform a full body massage using Massage Jelly – an oil-based massage jelly. It also contains Stoechiol – a substance with a neurocosmetic effect that rejuvenates and stimulates the release of beta-endorphins, relaxing the body and senses. The treatment ends with the application of Neuro GABA Body Balm – a light balm that complements the firming actions.
You will find instructions on how to perform the procedure on You Tube: https://bit.ly/3vuQ5FN
Home care
For home care, we recommend Neuro GABA Body Balm, which will prepare the skin for the treatment and help maintain the effects after it, providing a daily dose of relaxation and rejuvenation for the skin of the whole body.