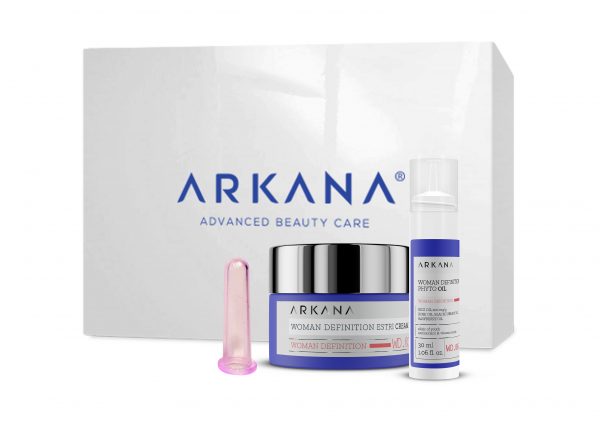 Woman Definition Set
---
Special set for women, restoring balance and youthful appearance during hormonal changes.
LIMITED EDITION
Woman Definition Set
The set includes:
» Woman Definition Estri Cream 50 ml
Dermoesthetic cream with phytoestrogens for mature skin. It provides support
in the period of hormonal changes and restores younger look of the skin. It contains Phytogen which eliminates the signs of skin aging associated with estrogen deficiency and Feminage ™ which prevents the loss of skin elasticity.
» Woman Definition Phyto Oil 30 ml
Phytoactive care oil for face, containing the composition of vegetable oils
that nourish the skin, provide vitamins and strengthen protective barrier. Apply it on cleansed skin or after cream in the evening.
» Endomodelling Massager S size
It stimulates the skin and muscles, improves blood circulation, accelerates the production of collagen and elastin and increases skin firmness and density.